My Approach
Testimonials
Reviews
Contact Me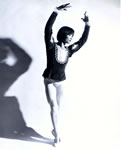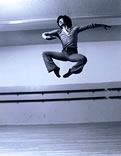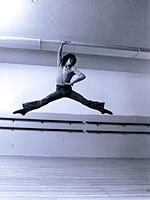 Teaching:
Before becoming an independent ballet instructor, I owned and managed studios in Philadelphia, PA and Falston, Maryland.
Prior to opening my own studios I taught at the college level:

Faculty member, Peabody Conservatory for 10 years
Faculty member, University of Maryland for 5 years
Classes at numerous community colleges throughout Maryland
Directing:
I started and directed the Mt. Vernon Ballet Company of Baltimore, which toured Maryland for 10 years, presenting over 30 performances a year.
Performing:
At age 17 I joined the San Francisco Ballet.
Throughout the 70's and 80's I performed and guested with over 20 professional ballet companies, including Denver Ballet, San Antonio Ballet, Maryland Ballet, Washington Ballet, and Cincinnati Ballet
My favorite classical roles were Prince in The Nutcracker and Franz in Coppelia.
In addition to the classics I've been in 60 modern ballets, including numerous works by Balanchine, John Butler, Paul Taylor, Doris Humphrey, Choo San Goh
One of my most memorable preformances was dancing the Nutcracker Pas de Deux for former President Johnson as part of the Texas celebrations of the U. S. Bicentennial.
Training
I began my training as a young boy in Hollywood, California, where I studied with the best of the Russian teachers and Royal Ballet teachers who had retired to Hollywood in order to make movies. My most influential teachers were Paul Petroff, Nana Gollner, Rosemary Valaire, Tania Riabouchinska (one of Balanchine's "baby ballerinas").
As a student I was chosen to appear with the Bolshoi in Los Angeles. I danced in Ballet School by Asaf Messerer.
At age 14 I began training at the School of American Ballet on a full scholarship from the Ford Foundation. There I studied with Stanley Williams, Alexander Danilova, and Andre Eglevsky.